RMS suggests home and condo owners utilize a "vacation rental by owner" website if interested in short term rentals of your Big Sky property.

Ramirez Management Services will assist with Home Preparation, Set-up, and Clean up of your Vacation Rental properties.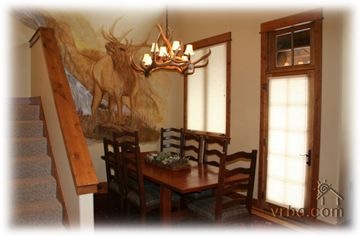 Below is a sample listing of services offered by RMS:

Home or Condo Preparation for Guest Arrival ~

Stock Supplies Offered By Owner
"Welcome Prep" = lights on, heat adjusted and Welcome mat out!
24/7 Emergency Services
Daily Guest Relations Contact Number
Housekeeping Services
Guest Departure ~

Home Inspection, Damage Control, and Inventory
Housekeeping Services at a Level Selected by Owner
Ramirez Management Services assists in reducing mishaps and expenses by protecting and preserving your property. When your vacation rental is unoccupied RMS offers:

24/7 Emergency Services
Routine Inspections
General Maintenance
Indoor/Outdoor Services
Deck and/or Hot Tub Care
Key Pickup and Holds
Housekeeping Services
Security System Checks
Subcontractor Relations, Establishment, and Oversee
Construction Oversight
Ramirez Management Services offers both flat fee and hourly fee for vacation rental services. Contact Kristen for a quote of rates, options, and further details at ramirez@ramirezmanagement.net or (406) 995-4128

See Other Services for details about our A la Carte services offered by RMS.